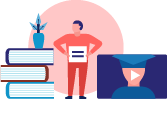 Highly Rated
Live Online Classes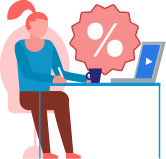 30% Dis.
On online courses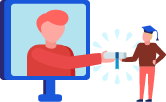 Certificate
Art Program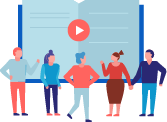 15
Student Batch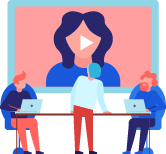 Delhi/BHU
Faculty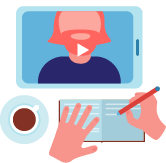 All Age
Art Classes
Become a Professional Artist, Create Gallery ready artworks, Built your Art Portfolio, Enhance your Art skills, Teacher training program and more with iMADE's Fine Arts Course.
The Fine Art Course at iMADE Creative Studio is 11+ years old, with leading teachers of Masters of Fine Art from Maharaja Sayajirao University-Baroda, College of Art-Delhi, Jamia Milia Islamia-Delhi etc. and also Design Faculty from National Institute of Design, National Institute of Fashion Design-Delhi to guide you for a better career.
iMADE offers the best in the industry classroom experience program, practical and theory combined classes, hands on different materials, best study materials, good collection of reference books to create a complete environment for Fine Art course.
In depth understanding of Fine Arts with various trends, Art through different periods, learning skills, art history, aesthetics, knowing Artists of Indian and Western origin, mastering different mediums, methods and applications, learning contemporary visual expressions accompanied with power point presentations.
iMADE organises and takes part in different Educational and Career enhancing events through out the year. iMADE encourages students to take part in various Art events, festivals and shows to ensure their career growth and success, and also outdoor painting & sketching Camps and Workshops.
---
---
Fine Art Courses iMADE offers:
Why to Join Fine Art Course at iMADE:
Skill development within a short span of time
Best Faculty/ Teachers from College of Art-Delhi, Maharaja Sayajirao University-Baroda, Jamia Milia Islamia-Delhi Masters of Fine Art and Design teachers from NID (National Institute of Design) and NIFT (National Institute of Fashion Technology)- Delhi for guidance
Industry leading curriculum
11+ years of Student success stories
Exhibition preparation and planning
Portfolio building for Higher studies
Teacher training program
Best collection of Contemporary and Modern Art books for reference
Practical and theory combined classes
---
[the-post-grid id="966″ title="Fine Art Courses"]
---
iMADE CREATIVE STUDIO ADMISSION FORM
Click on the link to fill the form
Admission Form
---
iMADE Online Admission Process
iMADE Online classes are live classes with best faculties

Student needs to give his/her details (Name, Valid Phone number, Mail ID, Course, Location) through filling the "Send Enquiry" form

Or Call us or WhatsApp us directly on these numbers: 9818320236 ; 9818494593

Or Mail us his/ her details on: imadecreativestudio@gmail.com

iMADE counsellor or admission team will contact the student to provide detailed information of the courses and classes

Upon confirmation of credentials, iMADE will send the student payment link details and Enrolment form

Once the student is enrolled with iMADE he/she will receive class notifications, further links and study materials
Student needs to give his/her details (Name, Valid Phone number, Mail ID, Course, Location) through filling the "Send Enquiry" form

Or Call us or WhatsApp us directly on these numbers: 9818320236 ; 9818494593

Or Mail us his/ her details on: imadecreativestudio@gmail.com

iMADE counsellor or admission team will contact the student for scheduling the demo class

Student may be asked to share his/her identity proof, if asked by the iMADE authority

iMADE always aspires for the safety of students and positive learning environment

Once the demo is scheduled, student will receive a Link to the class on the registered phone number or mail ID
iMADE Students Portfolio
---
iMADE Students Artwork
---
---
iMADE Student's Portfolio
---