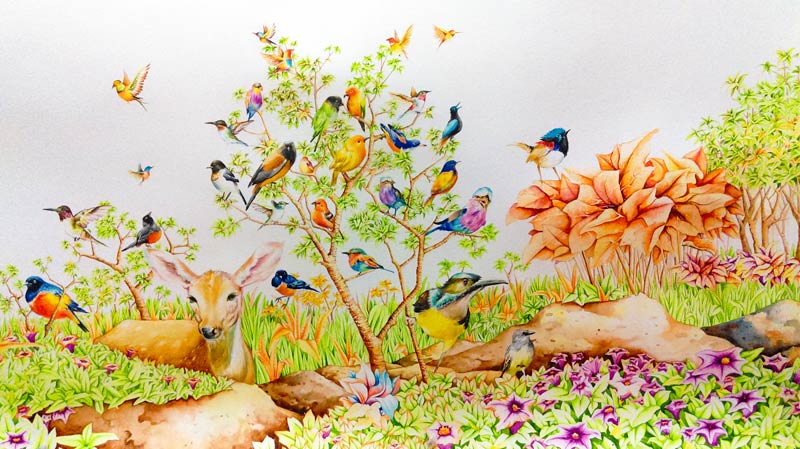 ---
Create your individual artworks, master the art styles and mediums with iMADE's personalised Painting classes. Become a Professional Artist or be an Art Entrepreneur with guidance from us.
Painting is the most well known and cherished stream of Fine-arts from the beginning of human expression. Painting has a vast array of mediums and styles. iMADE teaches most forms of the painting styles and medium explorations.
Acrylic painting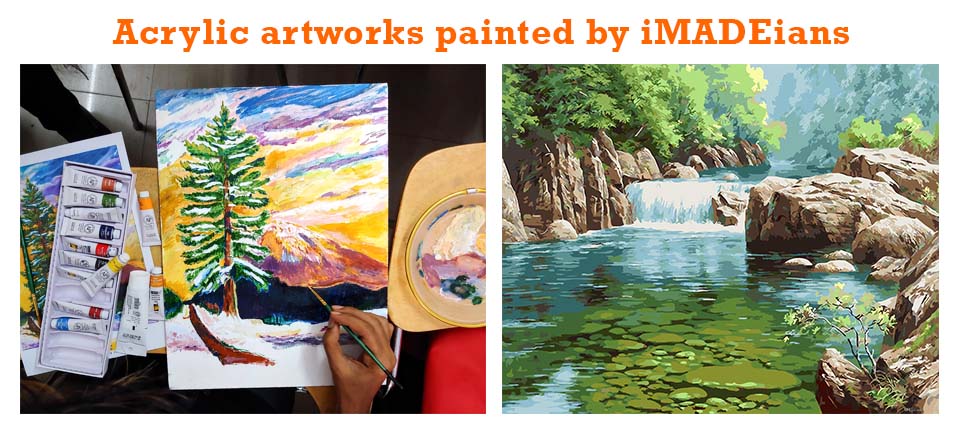 Acrylic is fast-drying and permanent medium. It is a modern medium replacing the slow-drying oil based medium. Acrylic paintings looks fabulous as it is shiny medium and offers a lot of correction.
---
Oil painting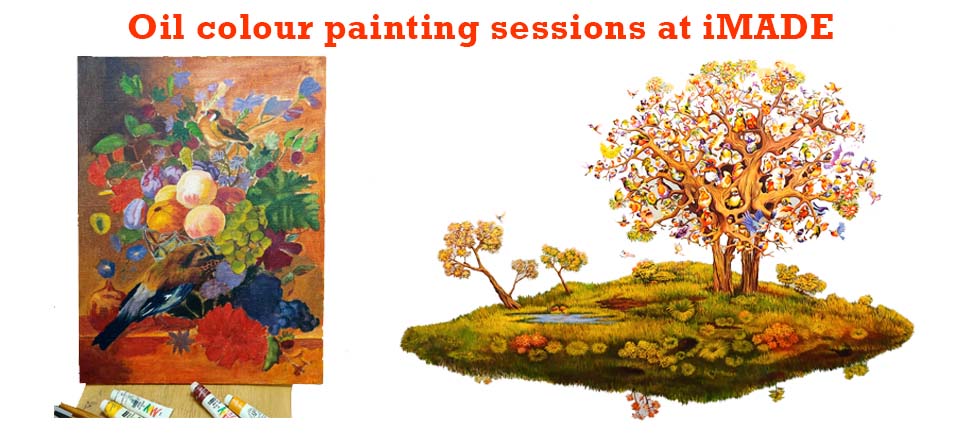 Oil colour is opaque, matt and permanent medium. One can achieve a great amount of tonal variations, sumptuousness and depth through this time tested medium. Art-collectors love this medium. You can see all the museum painting collections are of oil medium. Learn the fundamentals, application and advanced technique of oil painting by expert iMADE faculty.
---
Watercolour painting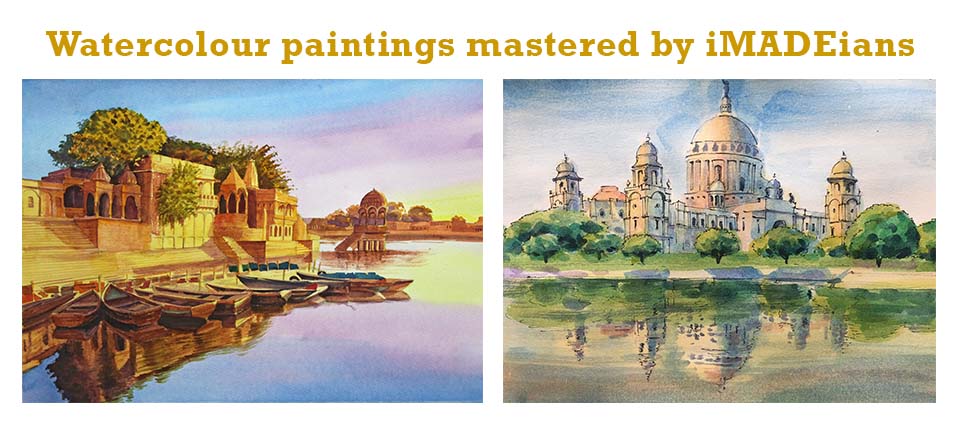 Most loved art medium, Watercolour paintings brings joy to the beholder but difficult to work with. Watercolour is rather a water based transparent to opaque medium which is popular among youth, traveller artists and illustrators. One can notice the trend of urban-sketching, architecture-sketching or portrait sketching among this generation and all of them are working with watercolours. Learn about washes, spreads, patches, choosing palette, knowing the colours, pigments, durability, presentation and many more things about the medium. Have fun learning watercolour paintings at iMADE Creative Studio.
---
Mixed media painting
Mixed-media is a modern style in painting where it liberated itself from painted surface to different other explorations like collages, find objects and 3D shapes, which created a more dynamic style. iMADE will teach you this modern form of art making with it's history. Paint more lively canvases that will enliven your space.
---
Colour pencil painting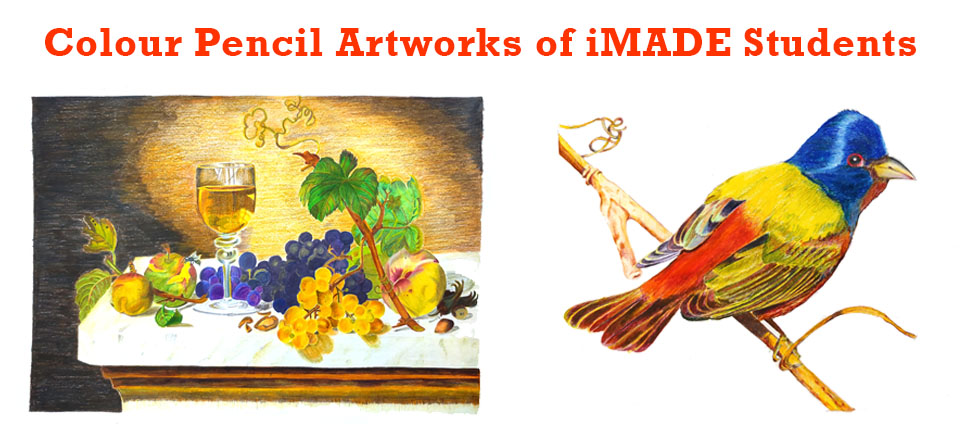 Colour pencils artwork, sketching and travelogues are now in vogue. Artists and designers keep this handy material to use it when ever and wherever they require a quick medium and less setup time on the go. iMADE will guide you through different forms of it's application.
iMADE Students Artwork