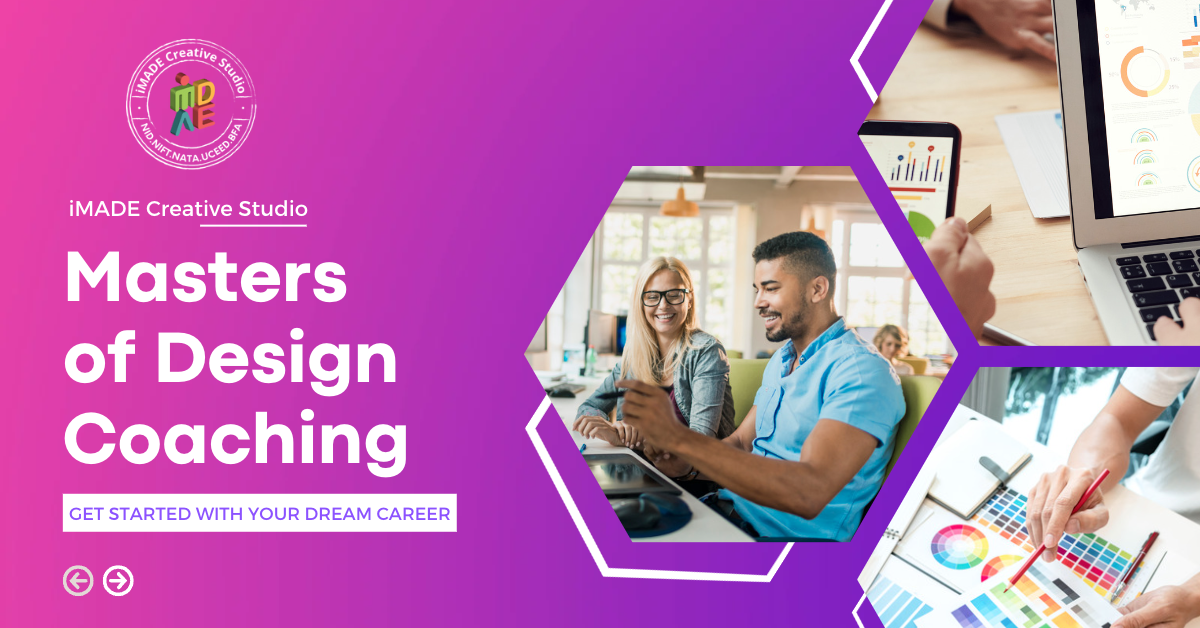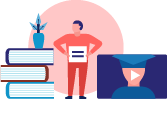 380+ Hrs.
Live Online Classes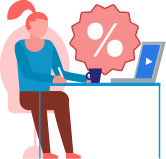 Live Demo
Book Now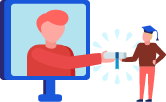 94%
Success Ratio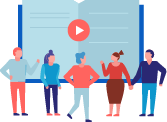 15
Student Batch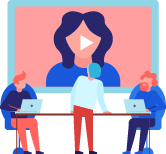 Free
Counselling
Book Now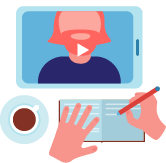 IIT/NID
M.Des Faculty
iMADE is offering Masters of Design (MDes) Coaching since past 9 years having 210+ students studying in IIT, NID, NIFT, IIITDMJ, SPA and other colleges. Top faculty, well-researched study materials, self-paced course, offering short-term and long duration courses.
iMADE is offering coaching classes for all the design departments offering MDes in India. Students studying at iMADE can avail the facility of preparing and applying for multiple departments of design at various colleges.
This is a course that includes preparation for NID/NIFT/IIT-CEED Master of Design (M.Des.) program for all disciplines and other Design colleges offering Post Graduation Diploma Program.
Note: For different disciplines of Design course content will vary and the portfolios will be prepared accordingly.
---
All Masters of Design Entrance Coaching Upcoming Batches for 2023 & 2024
For Graduate Students or Working Professionals
---
🚀 Unlock Your Potential! DST Exam at MIT ID Indore 📚
🌟 Win up to 50% Scholarships 🌟 B.Des/ M.Des/ PhD in Industrial Design, Spatial Design, Communication Design, Fashion Design, BFA – Digital Arts
Don't miss this chance to shape your future! Apply now and secure your future success!
🎓🌠 #Scholarships #DSTExam #MITUIDIndore #AvantikaUniversity
---
---
iMADE course curriculum for NID Coaching:
Design Fundamentals, SCAMPER (Mind Mapping & Brainstorming)
Basics of Drawing
Visualizing 3D shapes, space and application
Perspective Drawing
Light and shadow
Human Anatomy and Proportional scaling
Ergonomics
Color Theory
Psychology and Application of Color
Lateral Thinking
Creative Thinking and Writing
Psychoanalysis of Drawing
Metamorphosis
Anthropomorphism (Character Design)
Comic book creation and Sequential Drawing
Signage and Info graphics
Communication Design
Typography and Calligraphy
Futuristic Design
Product Designing
Product Dissection
Interior Designing basics
Compositions
Analysis of Design Layout
Portfolio
Mock test
Understanding design, design analysis, execution of concepts and ideas, time management, lateral thinking, problem solving, case studies, previous year question papers solving, design aptitude, general ability, portfolio and interview preparation and mock test.
---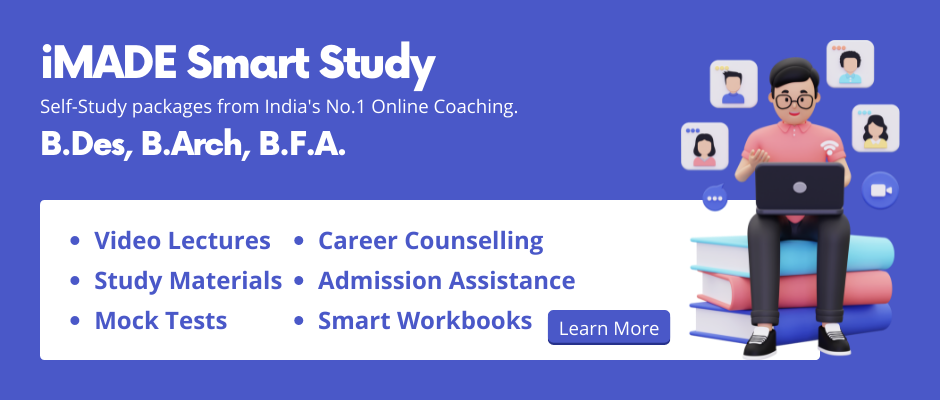 ---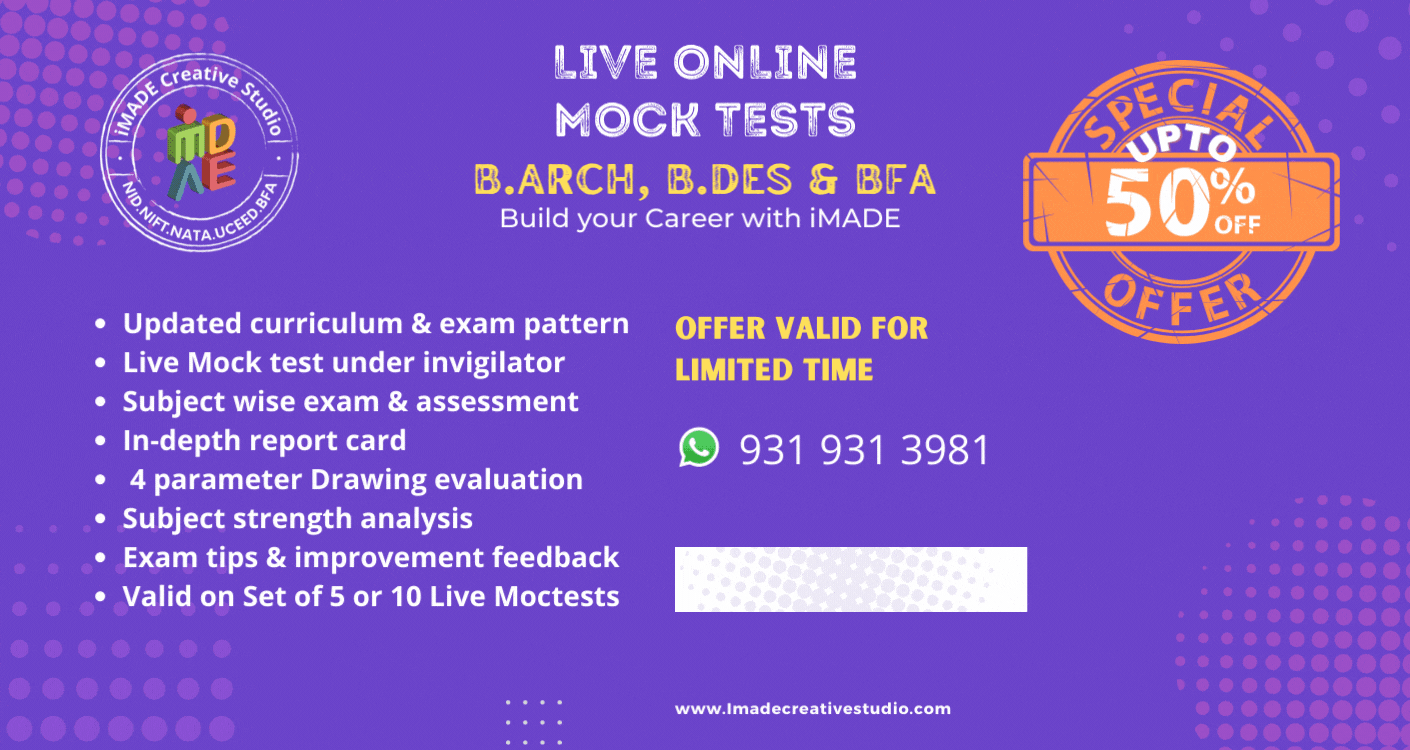 ---

---
---
Masters of Design program:
Masters of Design (MDes) is a postgraduate-level degree program offered by reputed National (Indian) and Foreign Universities. Design has a diverse stream of subjects catering to all possible fields like: Household needs, Industrial, Hospitality, Education, Healthcare etc. MDes program is higher field of study where Individual creativity meets with design project management. Most popular design streams are: Product, Industrial, Furniture, Toy and Game, Furniture, Interior, UI Ux, Animation, Graphic, Film and Video etc. Interdisciplinary design courses are gaining popularity in present time.
Top Design Colleges offering Master of Design program:
NID
IIT Bombay
IIT Guwahati
IIT Hyderabad
IITDM Jabalpur
NIFT
SPA
Pearl
Other design colleges
Entrance exams for Masters of Design:
There is no centralised exam for MDes in India. All the colleges offering MDes conduct their own exams except IIT and IITDMJ, which validates its candidates through one exam named Common Entrance Exam of Design (CEED). NID, NIFT, SPA conducts their separate exams.
Our Student's Portfolio
[TEST_B id=212]