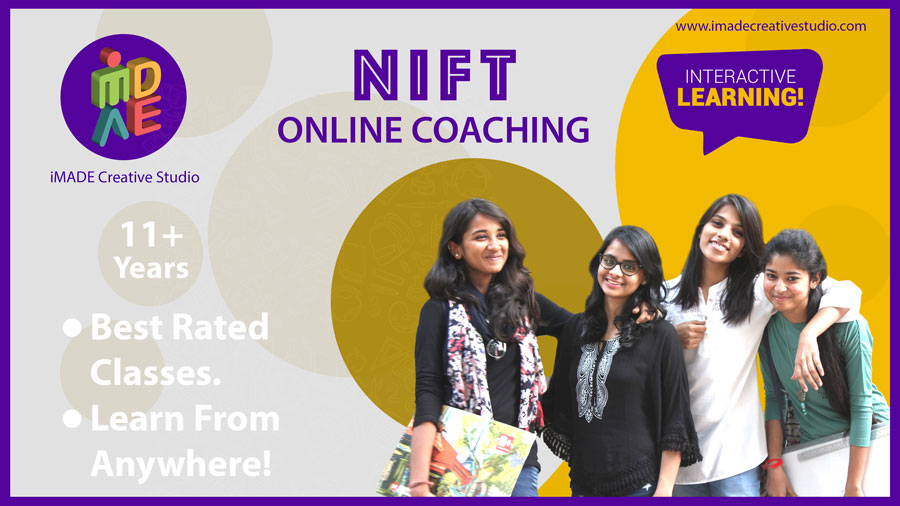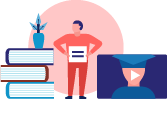 380+ Hrs.
Live Online Classes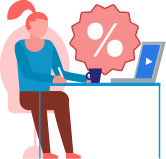 Live Demo
Book Now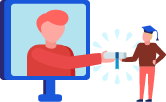 780 +
NIFT Selections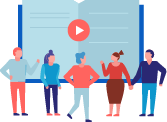 15
Student Batch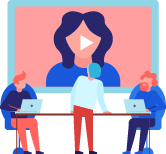 Free
Counselling
Book Now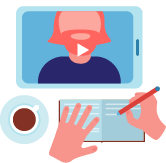 NIFT/NID
Faculty
NIFT Online Coaching
iMADE's NIFT Online Coaching classes have more than 780 students in NIFT, is running for past 11+ years. M.Des from NID, NIFT, IIT faculty has developed the curriculum and conducts classes at iMADE. An overall understanding of design, functionality, time management, lateral thinking, research, execution of ideas, resource building accompanied with mock test and updated study materials help students to achieve best results in NIFT exams.
NIFT is India's Powerhouse of Design Education. An Estimated of 45,000 students appear for NIFT exam every year to fetch admission and available are only a total of 3,540 seats. iMADE Creative Studio has set forth the entire NIFT syllabus for you and follows it meticulously as the part of its curriculum in the NIFT Coaching Programme to provide greater results and better ranks.
NIFT is the premier institute dedicated to fashion designing and merchandising education in India, under the aegis of Ministry of textile.
iMADE provides NIFT Coaching classes for the designing subjects for B.Des & M.Des programs.
---
---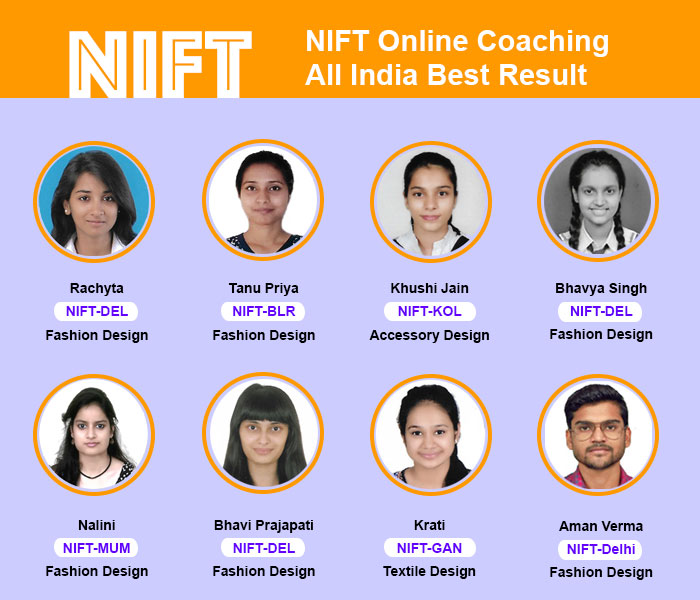 ---
NIFT Coaching Upcoming Batches 2023 & 2024
For students in 11th & 12th Std.
All B.Design Entrance Coaching Upcoming Batches for 2023 & 2024
For Students of Class 9th, 10th, 11th, 12th & 12th Passouts

---
---
iMADE course curriculum for NIFT Online Coaching class (Online & Classroom):
Design Fundamentals, SCAMPER (Mind Mapping & Brainstorming)
Basics of Drawing
Visualising 2D and 3D shapes, space and application
Perspective Drawing (1 point, 2 point, 3 point – Interior and Exterior)
Composition (as per the syllabus)
Light and shadow
Human Anatomy and Proportional scaling
Action figures, hands and feet
Facial features and expressions
Ergonomics
Anthropometrics and usage
Colour Theory
Psychology and Application of Colour
Analysis of colour
Colour exercises and real world application
Lateral Thinking
Creative Thinking and Writing
Psychoanalysis of Drawing
Metamorphosis
Anthropomorphism (Character Design)
Comic book creation and Sequential Drawing
Signage and Info graphics
Communication Design
Typography and Calligraphy
Futuristic Design
Contemporary design and challenges of future
Product Designing
Product Dissection
Brain storming and mapping
Interior Designing basics
Birds and bugs view
Analysis of Design Layout
Portfolio making
Mock test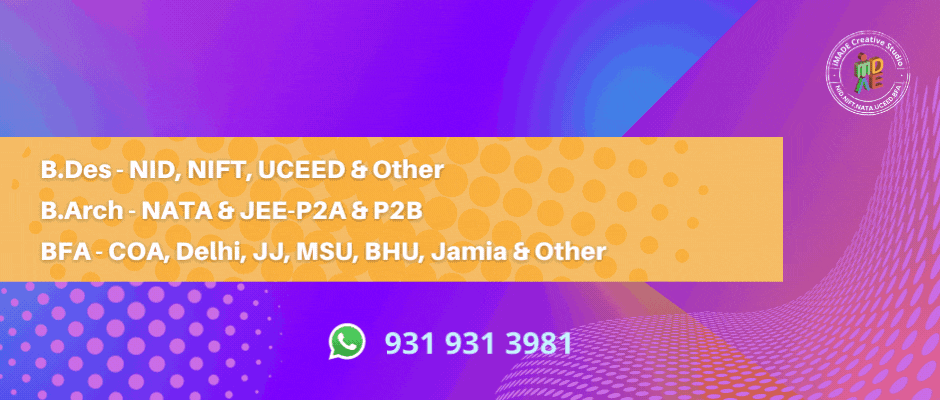 ---
---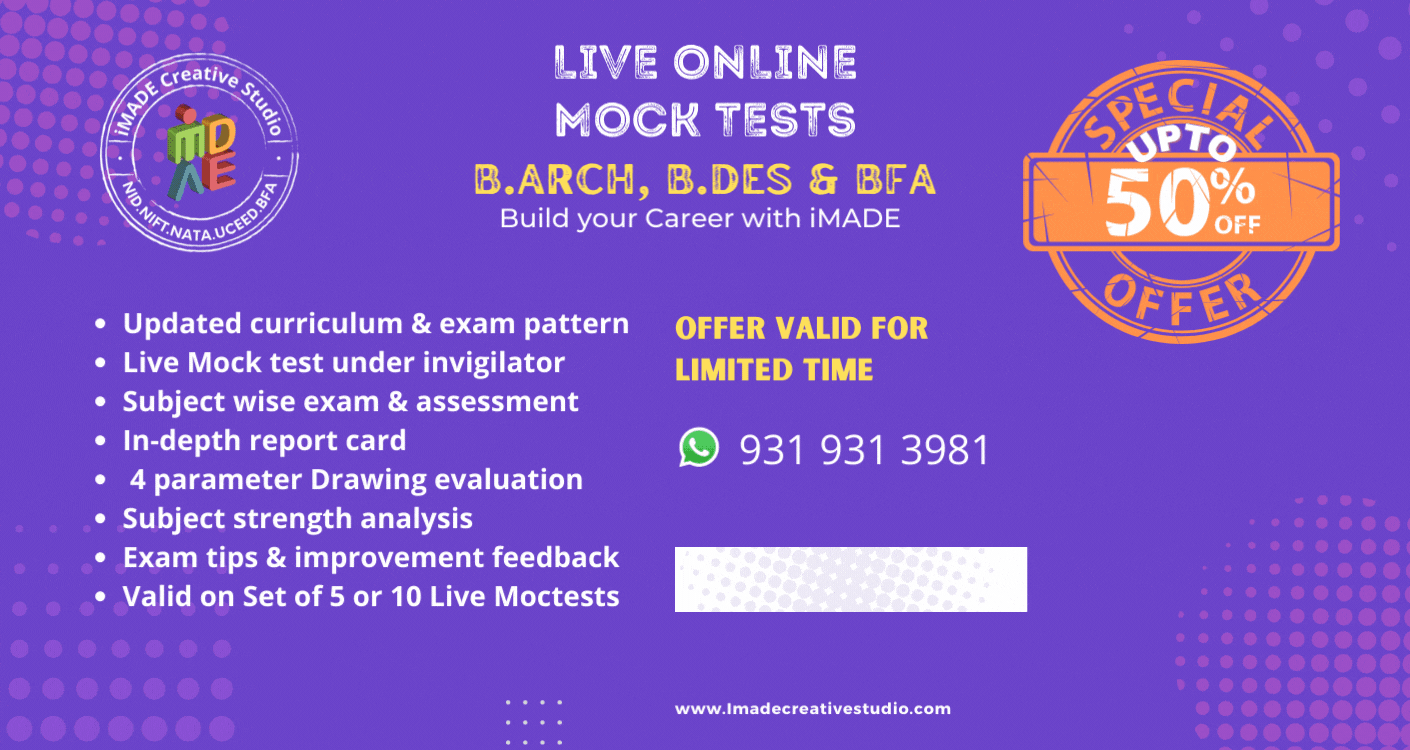 ---

---
Why to prepare for NIFT coaching at iMADE Creative Studio :
NID & NIFT (M.Des); IIT-Roorkee, SPA, Jamia (M.Arch); MSU(Baroda), College of Art(Delhi) (M.F.A.) Faculty to mentor students
Updated teaching and study materials every year following the exam curriculum
NIFT Online Coaching classes are of highest standards followed by live classes, assignments, regular mock tests, time savers & more
Student friendly environment and supportive faculty
Small student batches for personalised coaching
Live online drawing sessions with in depth information, techniques, step by step drawing process with revenant theory and drawing companion
Live Online Mock Tests – followed by in-depth subject improvement & 4 parameter drawing evaluation
Independent Subject tests
Detailed curriculum coverage from basics of a subject to advance level
Highest students success ratio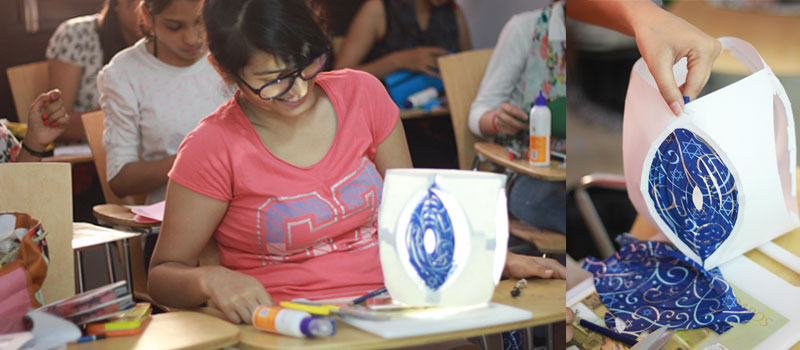 iMADE Online Admission Process
iMADE Online classes are live classes with best faculties

Student needs to give his/her details (Name, Valid Phone number, Mail ID, Course, Location) through filling the "Send Enquiry" form

Or Call us or WhatsApp us directly on these numbers: 9818320236 ; 9818494593

Or Mail us his/ her details on: imadecreativestudio@gmail.com

iMADE counsellor or admission team will contact the student to provide detailed information of the courses and classes

Upon confirmation of credentials, iMADE will send the student payment link details and Enrolment form

Once the student is enrolled with iMADE he/she will receive class notifications, further links and study materials
Student needs to give his/her details (Name, Valid Phone number, Mail ID, Course, Location) through filling the "Send Enquiry" form

Or Call us or WhatsApp us directly on these numbers: 9818320236 ; 9818494593

Or Mail us his/ her details on: imadecreativestudio@gmail.com

iMADE counsellor or admission team will contact the student for scheduling the demo class

Student may be asked to share his/her identity proof, if asked by the iMADE authority

iMADE always aspires for the safety of students and positive learning environment

Once the demo is scheduled, student will receive a Link to the class on the registered phone number or mail ID
About NIFT
NIFT (National Institute of Fashion Technology) is the leading institute of Fashion Design in India, set up in the year of 1986. NIFT has campuses all across the country. It offers different courses around fashion industry. Alumnus of NIFT are working for top National and International brands like…. and  also  non-fashion brands like Samsung, IKEA, Amazon, Flipkart, Paytm  etc. Know more about
Career after NIFT
Candidates who aspire to become a Fashion Designer, Textile Designer, Leather Designer, Knitwear Designer, Fashion and Lifestyle Designer, Communication Designer (Fashion communication), Fashion Manager can join the B.Des programs offered by NIFT. Niftians' does went to become entrepreneurs, work for fashion houses, export houses and also much sought after in design pedagogy and market research.
Exam Pattern of NIFT
Programmes offered by NIFT includes B.Des and BFTech at the UG level and PG level aspirants have M.Des, MFM and MFTech courses available for them.
NIFT entrance exam for BDes and MDes candidates is primarily in two rounds, first being Creative Ability Test (CAT) and General Ability Test (GAT) combined, as both these tests are on the same day. And secondly B.Des Students who clear these tests are shortlisted to appear for the Situation Test whereas aspirants seeking admissions in MDes, MFM and MFTech need to appear for Group Discussion and Personal Interview round.
NIFT Courses (B.Des and M.Des)
Fashion Design
NIFT has played a pivotal role is laying the field for modern age design of garments and growth of Fashion industry with its three decades long presence. The program taught students from the very basics of design foundation, pattern making, fabrics, draping, garment construction etc. Students are given insights of Indian crafts through Cluster program and internships at the end of the program to know how of the fashion industry.
Leather Design
This course is focused on the footwear and accessory industry. Footwear, personal lifestyle accessory and fashion goods are the key areas of this course. Students of this course have opportunities in the area of Designers, Merchandisers, Range Developers, Buyers, Production Managers and Entrepreneurs.
Accessory Design
Accessory Design is primarily focused on jewellery, personal & luxury accessories, soft goods, work gear and craft.
The major 3 areas it provides in depth knowledge is:
01. Jewellery Design
Students learn the traditional and contemporary skills of hands on jewellery making, technical skills and craftsmanship.
02. Fashion Products & Work Gear
Modern and Designer accessories, artisanal products are part of the learning. Students create the things we carry on a daily basis or luxury accessories.
03. Decor & Design
Designs that sync with the living space that goes with the trend are part of this course. Students explore different materials and design product that seamlessly fits in the living room, bathroom, dinning etc. with the touch of fashion.
Textile Design
Textile Design starts from fibre to finished fabric. Weaving, print design and surface embellishment are the core textile subjects, using both hand and digital skills. Textile innovation and emerging textile technologies are an integral part of the Major.
Specialisations:
01. Textiles for Apparel & Fashion Accessories
Understanding of fabric for different apparel segments, trimmings used in garments and accessories, print, surface and weaving etc.
02. Textiles for Home & Spaces
This segment deals in textiles and fabric used in homes like: bed, bath, kitchen and living spaces fabrics. The Textile Design students undertake sponsored Graduation Project in their final year with the industry for a period of 16 weeks to develop design collections.
Knitwear Design
The department enables students to grow as professionals who can handle all aspects of Knitwear Fashion, right from designing of fabric to product realisation.
Students are given exposure to work around all segments of Knitwear design like: menswear, women's wear, kids wear, active or sportswear, leisure wear, winter wear, lingerie and intimate apparels. The major subjects offered by Knitwear programme across semesters cover the broad areas of Knitting, Flat Pattern & Construction, Fabric Technology, Illustration and Presentation Techniques.
Sportswear is a promising segment in India recently as we see several sports based startups and brands are mushrooming focused on health and comfort. Students shall learn specifc pattern designing, specialised material handling and construction techniques for sportswear.
Fashion Communication
Fashion Communication is providing solution to the communication and visual design strategy with integrated courses like: Graphic Design, Advertising Space Design, Visual Merchandising, Fashion Creatives, Fashion Photography, Fashion Journalism, Fashion Styling and Fashion Thinking, Interaction Design and New Media Design, specific to the fashion and lifestyle industry.
The two major pathways are:
01. Visual Communication and 02. Fashion Media
- a copywriter or communication manager for the fashion industry.
Master of Design
This is a research based multidisciplinary postgraduate program. Students from this discipline are recruited by design firms or start their own firm or dive into new ventures.
Master of Fashion Management
Started in 1987, this course imparts managerial and leadership qualities to work in the field of merchandising, retail, marketing and management of fashion in the sector of garment exports and fashion lifestyle and retail. Students are taught at merchandising/marketing, innovative fashion management practices, Information technology developments, directions of fashion trends, business practices Mall Management, E-Business and Store Operations, Intellectual Property Rights, Social Media Marketing, Luxury Management, Services Marketing, e-commerce and the study of Special Product Groups etc. and hired by top fashion and design brands.
Master of Fashion Technology
This course prepares students for new techno managerial roles for fashion manufacturing and allied industries. It offers extensive courses in Plant layout, Industrial engineering, Maintenance engineering related to manufacturing of fashion goods.
NIFT Syllabus for CAT
iMADE prepares you for NIFT CAT exam, it is an exam in which you would be evaluated on the basis of your creativity and drawing skills. Following are some of the characterstics of NIFT CAT exam:
Creativity
Observation Power
Innovation in Development of a Concept
Design Ability
Innovative Use of Colours
Illustration Skills
NIFT Entrance Exam Dates 2023
Note: The data in the given table is released by NIFT. In case of any further changes happens we will update it asap. Kindly refer NIFT official website for any changes in schedule
NIFT Written Test 2022 (All UG & PG Programs)
Date of Test : 01st week of February 2022