---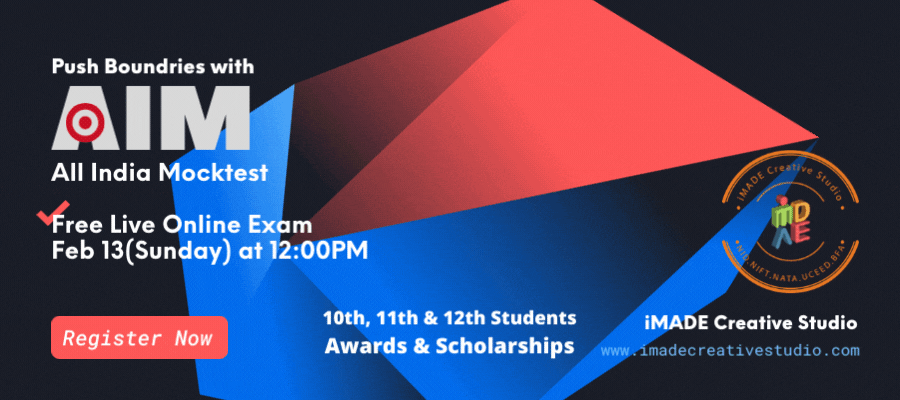 ---
What is Fine Art?
Fine art is presenting ones ideas in Art form manually (handmade), using any of the traditional mediums in 2D or 3D like: oil, watercolour, tempera, woodcarving, stone carving, metal casting, printmaking, traditional art etc.
Fine Art as an education and career predates Design education in the world. The principles , elements of image making and aesthetics for both the courses (Fine Art and Design) are almost same except the functional aspect of design.
Everyday usage objects/ products were produced by craftsmen before industrialisation. Objects used by the affluent (rich people) were made in great detail and complexity by hand at that time. Post-industrialisation everyday objects were manufactured in the factories, but the affluent continued to use fine crafted handmade objects, which later was labeled Designer products. Due to the decline of Artisan or Craftsmen the handmade products become expensive.
Post-Industrialisation Design started to take shape out of Fine Art and Craft principles and became a different educational field and practice. Fine art became evermore luxury due to its freedom of expression and limited quantity, which is only one piece in case of painting and few numbers in prints, known as limited editions.
Artists were previously trained under a renowned practicing artist or in guilds (an association of craftsmen and artists). Later the art education developed into academy, which in present form is known as art schools and art departments started to form, specialising in a specific subject. These fine art departments are in general: Painting, Sculpture, Graphic art/ Printmaking, Applied art/ Design, Art history and Museology etc.
When art broke away from these traditional mediums and started experimenting with modern/ new media like: performance, body art, installations, sonic art, video art, AI (artificial intelligence) etc. Fine art was renamed to Visual art keeping with the new trend.
To know more about Fine Art Course, Career & Coaching Call or WhatsApp us on: 9319313981 : 9818320236
INDIA's BEST ONLINE BFA ENTRANCE COACHING
Check the Program, Curriculum, Batches, Tests & more
Learn More
Why study Fine art / why to become an artist?
Art is the only surviving single person run industry. If you are creative, have an inclination towards creating paintings, sculptures and wish to work for your own self and creating your own ideas with freedom then this career is for you. Art profession has liberty in choosing your own subject, researching of the subject and giving form to the ideas in your own individual/ unique way. This career is rewarding as well. If you are dedicated to your craft gradually you will get good exhibitions, art galleries, get opportunity in national and international art fairs, residencies, art collections by individuals and museums.
Where to study art / the best colleges for Fine art in India:
There are several good institutions in India to study art, Government funded and Private. The best place to study fine art is, where the course is delivered to offer versatile knowledge and skills of art and setting up the new trend. The Bachelors of Fine Art (BFA) is a 4 year program and after that one can pursue Masters of Fine Art (MFA) which is of 2 years and later go for research in PHD. Students who wishes to learn a specific subject like: Sketching, Illustration, Painting, Watercolour, Oil colour etc. can join a good private institution for short term period to gain such knowledge.
The best Govt. funded Fine art colleges are:
Faculty of Fine Arts, MSU, Baroda
College of Art, University of Delhi
Sir. JJ School of Art, Mumbai
Faculty of Fine Arts, Jamia Milia Islamia, Delhi
Kala Bhawan, Shantiniketan
Faculty of Visual Arts, BHU
Jawaharlal Nehru Architecture and Fine Arts University, Hyderabad
Rabindra Bharti University, Kolkata
Certificate courses or Short term courses in Fine Art:
iMADE Creative Studio offers all important subjects of Fine Art in short term duration as well as for 1 and 2 years for in depth learning of the subject. Our Faculties are the best in the industry and the course is well researched and thoroughly prepared. We cater to all your requirements of a subject for project, job or hobby purposes. Gain contemporary art knowledge and create exhibition ready art works with our expert faculty. Follow the link to know more about the courses.
Which art department should I choose?
Fine Art has several departments having specialisation in different aspects of art. The most renowned colleges/ universities offer all the mentioned subjects but other colleges just cater only limited subjects due to the lack of labrotory and other facilities. Go through the department informations and choose which course suits you best. For more detailed information call us on our helpline numbers.
Painting
Painting is the oldest form of human expression one can say. From the cave paintings human expression through visuals has started it's journey and went through multiple processes and changes. Art we know today has evolved through individual and fraternity research and contributions.  The best known, represented and loved work of art is Painting, whether it is on the walls of temples and churches, painted on canvas or wood, spray painted on the wall as Graffiti. We at iMADE Creative Studio teach you the skills, technicalities and styles of painting in a short span.
Applied Art
As the name suggests when Art is applied for the purpose of beautifying everyday products, packaging or industry it is known as Applied art. For ex: Designing brochures, logos, merchandise, kiosks etc known as branding, book cover design, lifestyle accessory products, jewellery design and more comes under this category. Currently most of the colleges of Fine art are offering Applied art course.
Sculpture
Sculpture is also the oldest form of art dealing with 3D. Temples, churches, gardens, public institutions, cross roads all have sculptures for sacred, decoration and other purposes. The materials could vary from marble, metal, stone, wood, ceramics, clay, fibre etc. Students are taught to work with these materials and create art works for different sites and purposes.
Printmaking
Painting is a single piece of art work, so it can be collected by a single entity and shown at a single venue at a given time. Thus Printmaking came into being to multiply a piece of art work or design. Previously this method was used for commercial purposes but later it was adopted by Artists when modern technology came into being replacing the manual labour of printmaking. The number of copies known as Prints varies from few to several hundred in artwork.
Art History
If one is inclined towards the history, aesthetics, criticism and literature of art then Art history course is for those students. One can successfully become an Art critic, writer, art journalist, columnist etc. after completion of this course. Most of the colleges do offer Art history but a few colleges are good in India for future prospect.
Traditional Art
Traditional art deals with the age old art practice of India like: Miniature art, Patachittra and other forms of indigenous art. This course is only offered by some colleges. Candidates has to search for the colleges before applying.
Museology
Museology is related with art conservation, museum exhibition, restoration,  research, science of materials etc. This course is also offered by few colleges. Candidates are hired by museums, conservation departments, art firms, collectors etc.
Career as an Artist / Career in Fine Art
As we have gone through this article it became more clear what is fine art and what it offers in terms of value. Career in Fine art is a creative and challenging as one has to reinvent the working process keeping with the trend or sometimes setting the trend. It is an highly independent career impacting the society. The roles and opportunities could vary or one can simply invent their own ways through art. Being an Artist is a meditative process (S.H. Raza) or sensational reaction (Maurizio Cattelan or Banksy). These are just the unconventional ways of Fine art but the conventional or predicted career prospects are:
Independent Artist – Solo, group exhibitions, art fairs, camps, residency, individual or museum collections etc.
Art management – Planning exhibitions, camps, fairs other events revolving around art
Animation company/ industry as animator, character designer, colouring artist etc
Work for a News media company like: Times of India, Hindustan times as a illustrator, caricature artist, 2D designer
Advertisement agency for illustrator, video making, concept artist etc
Hired by many design firms like : Dentsu, Ogilvy and Mather, DDB Mudra Communication, McCann-Erickson etc
Academician, Researcher and Teacher at University, colleges and schools
Govt. jobs in Artist post
Work for many Govt. projects like: any Govt. campaign design
Some BFA graduates goes on to become Movie Director and Set designer for movies. Ex. Satyajit Ray
iMADE Creative Studio Students Artworks