There is a big demand for designers in India right now. The number of design companies is increasing, and educational courses such as graphic design, fashion design, UI/UX design etc are also on the rise. This shows the opportunities and potential that the design industry in India has.
The design industry in India is growing at a rate of 23 to 25% annually. India currently needs more than 62,000 designers for the country's industrial, graphic, communication, packaging, and other such industries, out of which only 7000 are qualified designers. This shows the opportunities and potential that the design industry in India has.
The design industry in India has gained momentum in the last couple of years, and the ongoing boom will continue to grow steadily. Demand for skilled professionals is increasing and new high-end roles are being designed for by businesses, which require a higher level of skill. Representatives from multiple industries including Automotive , IT communication and publishing companies, Education, Healthcare and real estate now have to hire designers for their campaigns to meet the requirement of their customers.
The Indian design market is limited and fragmented. The current demand for designers still remains untapped, which can be further exploited by increasing the number of educational courses offered in India and also allotting more funds for designing courses.
Top Design professions that have future growth in India and abroad:
Animation Design
Game Design
Interior Design
Graphic Design
UI/UX Design
Product/ Industrial Design
Communication Design
Exhibition Design
Fashion Design
Textile Design
Jewellery Design
Automobile & Transportation Design

Animation design
Animation design is a field of design and animation, where the results of animation design come to our senses as moving pictures. Animation designers have won awards at prestigious international film festivals. Animation designers work on a variety of projects including motion-graphics design, graphic design, web development and video game art. Education, training and experience are all important parts of becoming an animation designer.

Game design
Game design is a form of digital art and design entertainment. It involves applying skills and principles of other arts, especially visual arts, in the creation of interactive computer-based software applications, video games and virtual worlds.
The game design career is a rewarding one. People in the field of game design earn around Rs 55,000 to 80,000 per month. There are many opportunities for those who want to pursue this career path. All you need to do is put your best foot forward!

Interior design
Interior designing is also one of the most popular designing profession, as it deals with designing, and improving the safety and functionality of a house or an office. Interior design is a multifaceted profession that is known for mixing both creative and technical solutions while designing the interior of a house, office or building. They usually start with sketching their ideas in design software after which they discuss their plans for the space with the engineer and builders who are responsible to bring the design to life.
The interior designing sector in India is growing at the tremendous pace. The market is said to expand 8.5% till 2020 and will grow even further to reach $172,961 million by 2025.

Graphic Design
Graphic designers in India are on the rise. And the demand for high-level graphic design services is increasing. With this change in the industry, graphic designer salary in India is also increasing. Graphic designers can expect to earn around Rs. 6.5 lakh per annum with a diploma course or Rs. 10 lakh per annum with an honours or masters degree.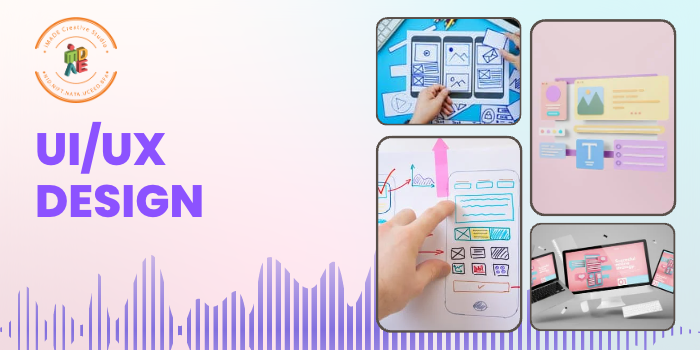 UI/UX design
UI/UX design career is not just about designing for the present, the future is about going beyond the status quo, to create an experience that never existed before. ui/ux design has always been a vital one in the evolution of human-computer interface (HCI) and user experience (UX). The continued evolution of technology and its application in almost every aspect of our lives brings with it new challenges and opportunities for designers.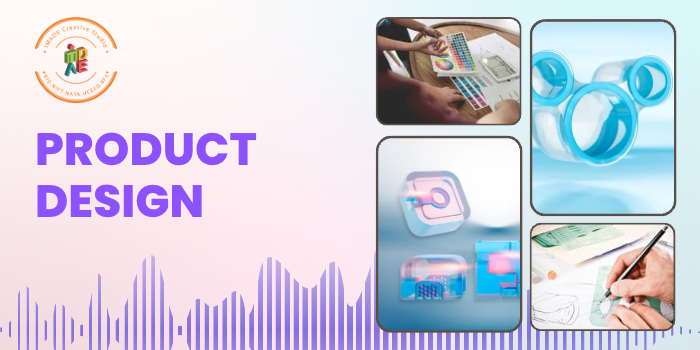 Product Design
Design is rapidly becoming an indispensable skill to be considered in your career. In fact, it has been deemed one of the four core skills that must be taught as part of every school curriculum (one of these being quantitative). Being able to express yourself visually through design gives you the opportunity to convey ideas and information in a way that other can easily understand.
Product Design is a combination of several disciplines and creativity. It includes studying the principles of design, as well as understanding user needs, psychology and business strategy.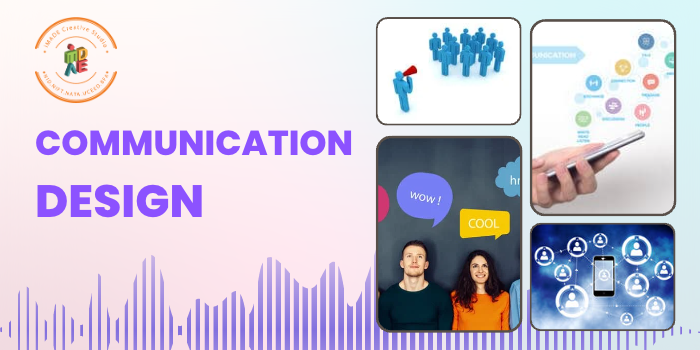 Communication Design
Communication design is not a field with a strict career path. In fact, it is creative and hard to define with any accuracy. There are different styles of communication design that get created, which several designers in India prefer to do. As a result, there are many careers that are available in this field, depending on the type of design you prefer to do. Communication design professionals work on information visualization tools aimed at communicating ideas or understanding new ideas or technology that has become easily accessible.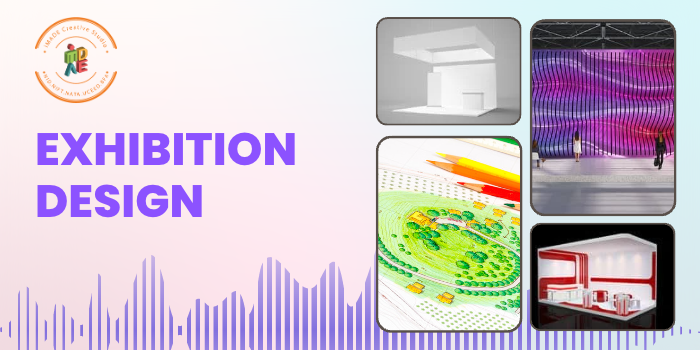 Exhibition Design
Exhibition Design is a highly competitive field.  This course will provide you with a basic knowledge, understanding and appreciation of exhibition design and how the practice evolved in India from pre-independence to contemporary times. You will also be able to analyze various aspects of exhibition design, including the various types of displays, space planning and design philosophy as applicable to today's technology and requirements.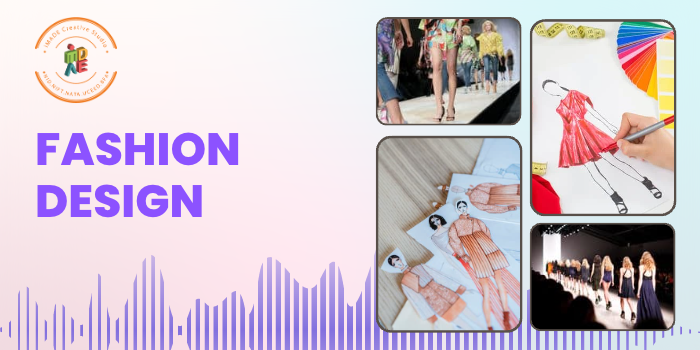 Fashion Design
Fashion design is the process of planning, making and marketing of clothing, footwear and accessories to enhance a person's appearance.
As per the data, in the year 2020 more than 570 million Indians will be working in different fields of fashion design. The world has witnessed huge growth in demand for fashion in recent times due to changing lifestyles of people.
As a fashion designer, you will have ample scope to design the clothes of celebrities and enhance their image in the society. Also, your work can be very lucrative, as the demand for classy clothing is on the rise around the globe. A fashion designer needs knowledge about materials, patterns and threads and a lot of creative imagination.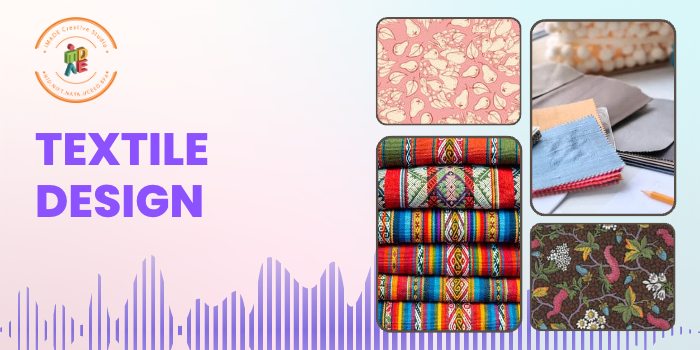 Textile Design
Textile design is not a new field but it has flourished in the past decades as we see a multitude of things made with textile material. Textile designs have been associated with very rich history and cultural values over the years that has led to their revival in modern India. Giving rise to a textile design career will give you an opportunity to play an important role in changing the face of fashion industry and showcase your skills at live events across the country through exhibitions and auctions.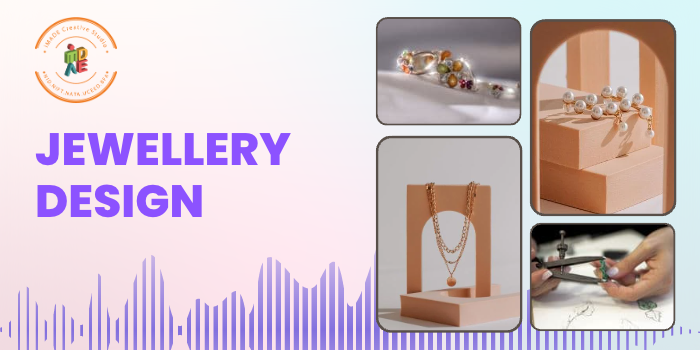 Jewellery Design
Jewellery design is the process of making customised jewellery and many other pieces. There are many parameters that form the basis for designing jewellery, such as rough materials, design development, colour scheme, finish work, silver and gold plating, stone setting and a myriad of other intricate factors that together comprise the overall result.
Jewellery design is a long-standing and well-known industry for young designers in India. The evolution of this field has been rapid and the demand for skilled jewellery designers has risen sharply.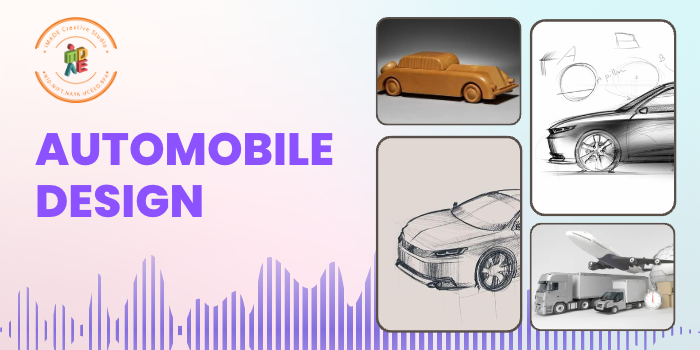 Automobile & Transportation Design
Automobile & Transportation Design Designers are the ones who make the design of vehicles and its components. What is Automobile & Transportation Design? Automobile & Transportation Design deals with the design of vehicles, seating, dashboards, knobs and handles, interiors, exterior and all these are made by automotive designers. It involves working on prototypes, sketches and concepts that are implemented in the real world.
Automobile & Transportation Design is a driving profession in India, which provides qualified and experienced professionals for the automotive and transportation industries. The professionals are trained to design, develop and test vehicles, aircraft and space craft for commercial use. Students have the opportunity to work with huge companies like Toyota, Honda Motors, Ford India Limited, Bombardier Aerospace India Private Limited and other reputed corporate organizations who provide industry exposure